Frances Florence "Brotsy" McCain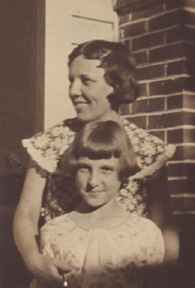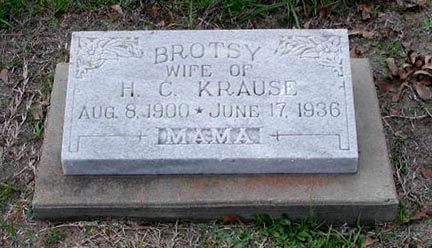 MRS. H. C. KRAUSE DIES
Rites This Afternoon for Lake Charles Resident.
Funeral services for Mrs. H. C. Krause, 36 years old, who died at St. Patrick's sanitarium last night at 7:45 o'clock, will be held in Goos cemetery, with Burke and Trotti in charge.
Mrs. Krause had been ill a week. She was born in Lake Charles and attended St. Charles academy.
Surviving are her husband, H. C. Krause; a daughter, Fritzi; and her mother, Mrs. J. M. McCain, all of Lake Charles. Mrs. Krause was a great niece of the late Mrs. J. A. Bel.